Our desserts are made fresh daily from scratch using only the finest ingredients available. We take tremendous pride in continuing to offer the best quality product around.
To ensure that you receive the freshest product possible, our whole-baked goods require a 48-hour minimum advanced notice. Naturally, more advanced notice for specialty items is appreciated.
Click here or on the Dessert Menu image below to view/download a PDF Menu.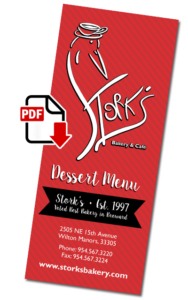 The Barbie Cake
Our chocolate or vanilla layer cake is transformed into a beautiful ball gown for barbie. Your choice of skin and hair color, and one dress color. Our pastry chef will decorate the dress in varying shades of your selected color.
Requires a 4 day advanced notice.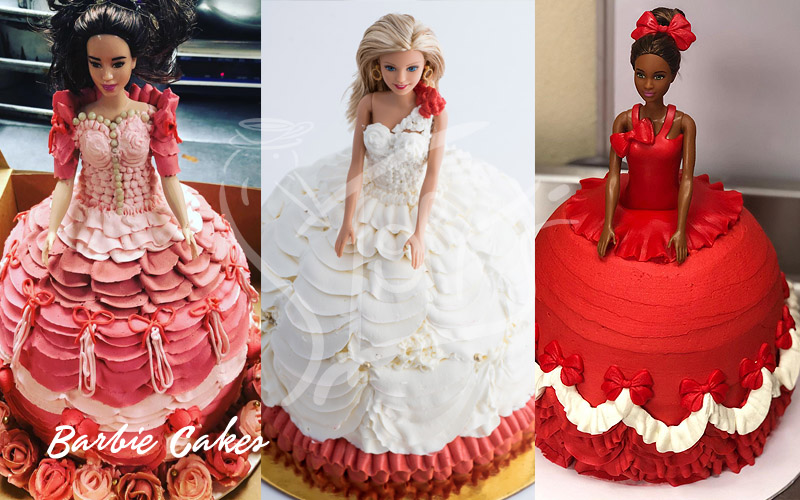 Wedding Cakes
Who better to do the showpiece for your special day than Stork's? We've built our well-deserved reputation by focusing on the same goal since day one: the freshest desserts, made from scratch, using only the best ingredients. Peter Dekaj, our owner and award-winning pastry chef, is available by appointment to create a uniquely perfect creation for you.