Some Like it HOT!
Some Like it COLD!
Stork's offers 7 different freshly roasted coffees each day, plus a full line of espresso drinks, hot and iced teas, unique juices and smoothies. We also serve bottled beer, wine by the glass, and mimosas on the weekends, with one of the best happy hour deals around for wine–buy a glass, get a free refill!
Stork's also offers 10 whole bean coffee varieties daily to take home and grind, or have one of our servers grind it for you.
Here are the flavors of fresh roasted coffee we typically offer each day: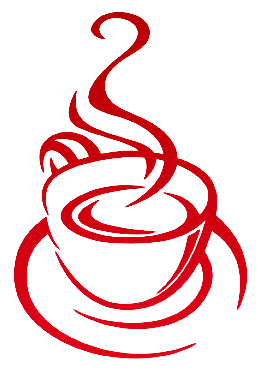 Sumatra – A real eye-opener! Sublime heavy body with rich flavors.
Colombian Supremo – Mellow and soft with a medium body – Our best-selling coffee!
Peruvian – Our organic coffee! Mild and medium body, smooth and slightly sweet flavor, with low acidity.
Colombian Decaf – Mellow and soft with a medium body – the perfect coffee for anyone, anytime, anywhere!
Snickerdoodle Decaf – A smooth aromatic coffee made from a blend of cinnamon & hazelnut, which is reminiscent of homemade snickerdoodles.
And here are some of the many coffee flavors we offer as our "Flavor of the Day":
Amaretto – Reminiscent of marzipan, fresh apricots and powdered sugar.
Angel Kiss – Flavored with chocolate and coconut and then dusted with cocoa powder.
Caramel Crunch – Sweet and buttery!
Crème Brûlée – Caramel and white chocolate.
French Vanilla – The deep flavor of vanilla blooms.
German Chocolate – Caramel infused with coconut and pecans.
Hazelnut – Frangelica-like aroma with the creamy full-bodied flavor of hazelnuts.
Jamaican Me Crazy – Pure chocolate mixed with Kahlua and hazelnut.
Kahlua – Delicious notes of rum, vanilla, caramel, wrapped in roasted coffee flavor from hand-picked Arabica beans.
White Chocolate Mousse – Enjoy the blissful flavors of smooth white chocolate and hints of vanilla.
Cinnamon Eggnog (Seasonal) – Cinnamon and nutmeg.
Pumpkin Spice (Seasonal) – Pumpkin infused with cinnamon, nutmeg and ginger.
Winter Wonderland (Seasonal) – Caramel, vanilla, white chocolate and a hint of coconut.