As many of us were in lockdown for the first few months of the Covid-19 pandemic, there were many people whose jobs were essential to the fight against this disease. The doctors, nurses, janitors, and essential workers in the hospitals and paramedics in South Florida's fire departments were all battling this deadly disease on the front lines. Even Stork's Bakery could not shut down during this pandemic as they have become an essential part of the community's recovery process.
Like many other businesses that saw a need in the community, Stork's Bakery stepped into action! Thanks to the donations from The Gary Lanham Group, The Cabanas Guesthouse & Spa, as well as from several loyal Stork's patrons, hundreds of bagged lunches were made and provided to the staff in the emergency rooms and Covid-19 units at Holy Cross Hospital, Broward North Hospital, and Memorial Hospital Pembroke, as well as a local fire station, where the meals were very much appreciated.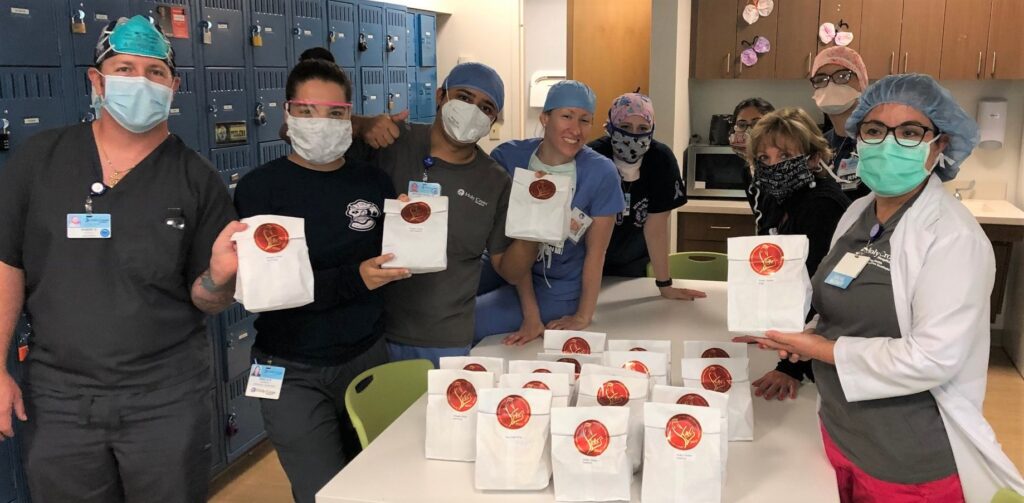 Peter Dekaj, Stork's owner, says "We are truly grateful for all the front-line workers, as well as the continuous, generous support of our incredible customers."
Throughout the pandemic, Stork's Bakery worked to create a safer and easier ordering process for their customers. Designed by AVID Marketing, Stork's has updated their website with a more modern look that works on any computer and mobile device. You can also now easily order online from Stork's café or catering menus, for either delivery or takeout. 
If you would like to support Stork's in their efforts to help those on the front lines who are still battling Covid-19, please stop by Stork's Bakery at 2505 NE 15 Avenue in Wilton Manors and ask how you can help.
Originally posted in Wilton Manors LIFE.